PROCESS DEVELOPMENT AND ROUTE SEARCH
SynphaBase AG was founded in Pratteln, Switzerland in 2000. We invite you to contact us to learn more about laboratory-scale synthesis, synthesis routes, process development and the production of organic and bioactive molecules.
SynphaBase AG is ISO 9001: 2015 certified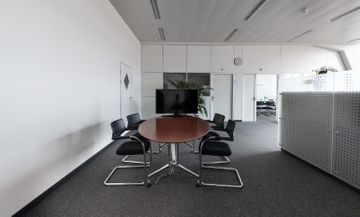 SynphaBase is a leading company that offers competencies in medicinal chemistry and in facilitating process research and development.
Discover carbohydrate chemistry with us and order now in our extensive product catalog.
WE KNOW CHEMISTRY INSIDE AND OUT!
Thanks to our flexibility, we can work across industries such as:
Pharmaceutical industries

Agricultural Industries

Polymer Industries

Fine Chemical Industries

Cosmetics Industries

Universities
WHAT OUR CUSTOMERS SAY ...
"The process description received, based on the excellent laboratory development of SynphaBase and the approval on a pilot scale, could be easily and quickly scaled up in our devices. Since then we have been producing the fabric on a multi-ton scale with very high reproducibility in terms of yield and quality. We will definitely contact SynphaBase as soon as a new project needs excellent support for laboratory development and small-scale production."
Dr. M. Stohlmeier | Chemie Uetikon | Senior Product Manager - Business development